How to Hire Top Cloud ERP Engineers?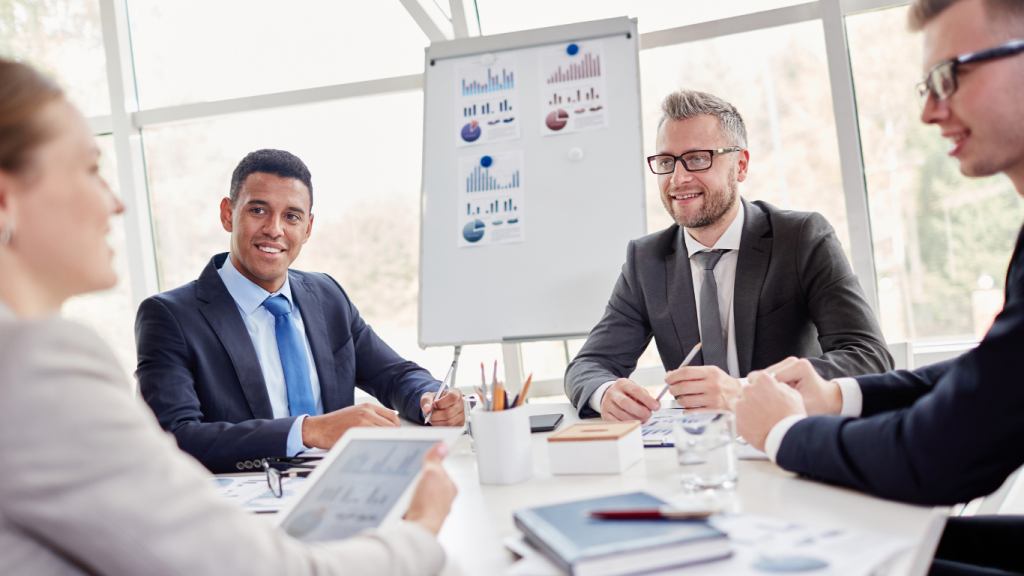 Cloud enterprise resource planning (ERP) platforms have achieved tremendous favor over on-premises ERP solutions in recent years thanks to exceptional cost-effectiveness, security, scalability, and sheer computing power. But the sophistication and complexities of a cloud-based ERP platform demand a specialist and finding top engineers is a task that is much easier said than done.
Cloud platforms account for some of the most rapidly-emerging technologies on the planet. Now consider that an enterprise resource platform serves as a company's central hub of operations, while also integrating with CRMs, proprietary mobile apps, and indispensable third-party software platforms. What you have is a complex, mission-critical platform that quite literally runs your business. You can't trust that technology to just anyone. You need the best of the best cloud ERP engineers, with experience in your industry and your technologies. One of the best ways to find these highly experienced professionals is to work with an IT consulting company with expertise in hiring top erp professionals.
Not all ERP engineers are created equal, of course. And some enterprise resource planning engineers have yet to delve into the realm of cloud ERP systems. Cloud-based platforms are becoming the gold standard for ERP platforms, CRMs, and other enterprise software. Cloud interfaces now lead the pack thanks to their exceptional scalability, lightning-fast computing speed, and world-class security measures.
Whether your business needs help maintaining an existing cloud-based enterprise resource planning platform or you're seeking to develop a new custom cloud-based ERP platform from the ground up, one thing is certain: only a top cloud ERP engineer will suffice.
What Does a Cloud ERP Engineer Do Exactly?
To hire the best cloud ERP engineers for your business, you'll need to have a firm understanding of precisely what they do and how this specialty differs from that of other enterprise resource planning specialists.
Enterprise resource planning engineers are experts in the development, configuration, and maintenance of mission-critical business software platforms from Oracle, SAP, Microsoft Dynamics 365, and custom-built systems.
In addition to the actual ERP systems, many companies also require integrations with CRM software and third-party platforms. Therefore, ERP integrations are another area where your engineer will need to have extensive experience.
Cloud ERP engineers focus on the newest cloud-based platforms, which are rapidly gaining favor over on-premises ERP systems thanks to a number of factors including:
Cost – Cloud-based ERP systems are typically billed by actual usage, so a company pays for only the resources they utilize. Compare to on-premises solutions, where a customer leases a block of server resources. There is no adjustment if the company uses just a small portion of those resources.
Scalability – Cloud platforms offer unlimited resources, allowing for growth or contraction as the need arises (and often, without any sort of action or intervention on part of the company's tech team.) Meanwhile, those who use on-premises servers would need to adjust their lease and even add servers if the company has its own data center.
Security – The cloud has emerged as some of the most secure technology on the planet, largely out of necessity. Since it's all accessible via an internet connection, this vulnerability had to be addressed right out of the starting gate. This has led to the development of sophisticated and unparalleled security measures.
Real-time performance – Cloud ERP platforms are highly-favored for their ability to compute data and deliver analytics in real-time. All that's needed is an internet connection. This aligns perfectly with today's rapid-paced business world.Cloud ERP benefits aside, the sheer size and complexity of these enterprise platforms demand a specialist — especially when you consider that a company's operations may grind to a screeching halt if a major issue arises. It would be considered bad business to trust such an essential software platform to anything but the best. This underscores the importance of finding the top cloud ERP engineers for your company.
Questions to Ask When Hiring Top Cloud ERP Engineers
How do you know if you've found the best cloud-based ERP expert for your company and its needs? Here are a few questions to ask as you evaluate candidates or work with an IT staffing firm to find the ideal candidates.
What industries have you served? – Each industry has its own unique processes, requirements, and challenges. This, in turn, has a dramatic effect on the development and maintenance of an ERP platform, regardless of whether it's on-premises or in the cloud. The best ERP engineer for your needs is apt to be someone who has experience working in your business sector.
What are your specialties? – Obviously, you want an ERP engineer who specializes in cloud-based systems. But it doesn't end there. Perhaps you also utilize SalesForce's CRM and need this to integrate with your new ERP platform. In that case, you'll want an engineer who is a SalesForce integration specialist. Remember to ask about parallel specialties that may benefit your company.
What size companies have you worked with? Most think of massive enterprises and Fortune 500 companies when they hear the term "ERP," but the reality is very different. An increasing number of smaller and mid-sized companies are turning to cloud-based ERP platforms thanks to the affordability, scalability, and lower entry bar. The needs of a massive enterprise are vastly different from those of a smaller 2,000-employee venture, so you'll want to be sure that your engineer has experience and familiarity working with businesses of comparable size.
Where are you located? – Would the engineer(s) be working on-site or remotely? Today's cloud-based ERP platforms can be developed, configured, and maintained from anywhere on the planet since all you need is an internet connection. That said, there are some circumstances where it's preferable for the engineer to work on-site for a period of time. For example, it might be more efficient for an engineer to visit a company's headquarters so they can see the venture's operations and workflows in person. This isn't always necessary, of course, but if it would be beneficial for your business then the engineer's location and willingness to travel will be a factor to consider.For many, an IT staffing firm represents the best option for finding the best cloud ERP engineers for their unique needs. The hiring process in general holds the potential to be time-consuming and inefficient, especially when dealing with a technical specialty. An IT staffing firm has the experience and technical knowledge required to identify the best candidates for the job.

At RiseIT™, software consulting and IT staffing are amongst our specialties. Our experienced consultants have experience working with clients in a broad range of business sectors and industries, so we are well-positioned to find the perfect cloud ERP experts for your requirements. Contact us to get started with the process of hiring top cloud ERP engineers for your company's unique operations, budget and objectives.